Assessment, Training & Development
Welcome. I am an experienced qualified assessor, verifier and external verifier. ( SQA L&D and BPS Ability and Personality Test User and WAVE Profiling) I am successful in providing you with Management and Retail assessment. Workshops and Training for your employees so they can confidently make the transition from team leader to effective manager. CPD activities that make sense and are to the point. Current Professional direction with personal development, appraisals, interview skills, recruitment and day to day challenges that we all face. Recently I have been working closley with HR service partners to deliver assessement and development centres. Taking the lead to run interviews/role play/analysis testing for a number of candidates.
Together with William Morrison Training Services we offer SQA Certified SCQF Level 7 , 9 and 11 in Management, PDAs and the new SQA Team Leadership and Management Qualifications.
AT PRESENT WE ARE OFFERING FULLY ONLINE SVQ MANAGEMENT COURSES ! Therefore wherever in the world you are working , we can work with you to achieve your qualification goals.
I can offer a free consultation on the development needs of you or your company. The aim is progression, not perfection.
Thank you and I look forward to hearing from you.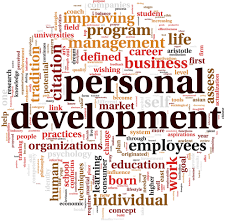 I like to get to the heart of any problem. This is where I can really make a difference to your company. Whether it is suitable for you to take a recognised SQA Management Qualification or a quick workshop reboot, we'll find a solution. I have 30 years worldwide experience of dealing with a variety of people throughout their managerial rise up the ladder. Using real life examples to help cut through the jargon we can find a solution to keeping you moving forward. I use e-portfolios or old fashioned paperwork if that's what works for you!
Recent Testimonials:
Steve was my assessor during an SVQ qualification I recently achieved. He provided great one to one support to me all through the course with prompts and encouragement throughout. The course was done through an online platform with communications done through video calls and regular email exchanges. Steve is prompt with assistance and takes time to explain points clearly. I'd highly recommend Steve to anyone who wishes to develop their Management skills.
- Andy Rezin, Senior Technical Advisor at VAM Caspian . 18.04.19

Steve Borys was my Assessor on the course and he was Efficient,Patient,Very Knowledgeable& helpful.
Steve makes you feel at ease and makes the questions easy to understand. He is very passionate about what he does and that helps the candidate feel more comfortable and motivated to complete the course.


Scott Spiers SVQ Level 4 in Business Management . I work in Spirit Aerosystems as a shift Manager'

20.07.17


If you are looking for cutting edge online workforce mandatory or bespoke training packages, you need to check out one of my partner sites https://www.boltlearning.com/ Tamlin and his team will be happy to help and advise!