For the past 6 years I have been working in Virtual Assessment Centres to manage the Analysis, Distillation, and Interviews (using Zoom, WebEx and Teams) with Capita for National Government roles. Lead Assessor in face-to-face assessment centre environments for National Enhanced Capabilities Program with Royal Mail Group. Sifting, marking, and Talent Acquisition using a variety of platforms (Outmatch/SOVA/Apollo) Providing psychometric evaluations for early identification of hidden talent gems in your company using WAVE. Organizational funnelling processes to fast stream the candidate experience, making the most efficient and quality hires. Completing a recent Graduate intake project. An Associate with TMP/PeopleScout, Capita Resourcing, and Alexander Mann Solutions. Together I now have a good picture of what it takes to work to your strengths and deliver the best outcomes for you if you are going for an important role. I intend to expand on my knowledge and skills by constantly working with a wide variety of clients to deliver an excellent customer experience that leaves the candidate wanting to come back and try again or reassuring them they have chose the right company to join. People and detail focused, lets find out who you really are !!
WAVE Profiling
Launchpad/Outmatch assessment platform use
SOVA Assessment Tool
Apollo Marking
Sifting
BeTalent Profiling Tools: Inspiring Leaders, Decision Styles, Culture Fit and Resilience
MAPP Occupational Ability and Personality Profiling.
Together with William Morrison Training Services I
also
offer SQA Certified SCQF Level 7 , 9 and 11 in Management, PDAs and the new SQA Team Leadership and Management Qualifications. William and I have been successfully delivering SVQ for many years now and they have proved invaluable to our past clients. We are SQA Qualifications Verifiers , so we know what we are talking about!!
AT PRESENT WE ARE OFFERING FULLY ONLINE SVQ MANAGEMENT COURSES ! Therefore wherever in the world you are working , we can work with you to achieve your qualification goals.
Thank you and I look forward to hearing from you.
Steve Borys BA ( BPS A&B Test user, L&D9-12, WAVE, BeTalent, MAPP accredited)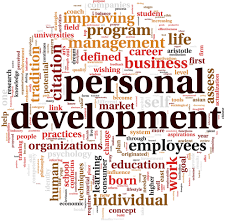 I have always prided myself on my positive feedback' as I feel we all need to keep growing and learning , no matter what stage of life we are at.

Recent Testimonials:

Steve was my assessor during an SVQ qualification I recently achieved. He provided great one to one support to me all through the course with prompts and encouragement throughout. The course was done through an online platform with communications done through video calls and regular email exchanges. Steve is prompt with assistance and takes time to explain points clearly. I'd highly recommend Steve to anyone who wishes to develop their Management skills.
- Andy Rezin, Senior Technical Advisor at VAM Caspian . 18.04.19
Steve Borys was my Assessor on the course and he was Efficient, Patient, Very Knowledgeable& helpful.
Steve makes you feel at ease and makes the questions easy to understand. He is very passionate about what he does and that helps the candidate feel more comfortable and motivated to complete the course.
Scott Spiers SVQ Level 4 in Business Management . I work in Spirit Aerosystems as a shift Manage
r'
20.07.17


If you are looking for cutting edge online workforce mandatory or bespoke training packages, you need to check out one of my partner sites https://www.boltlearning.com/ Tamlin and his team will be happy to help and advise!