Assessment, Training & Development
Welcome! As a successful assessor, verifier and external verifier, I realise needs change as we progress through careers and upheavals. This is a difficult time for all of us and I have been working with the latest vitual platforms to still deliver a great candidate experience and source the candidates that your company will need as we all move forward.
Recruitment and Assessment are more crucial than ever as no one wants to run the risk of a 'bad hire' ,which could cost your company dearly in many ways. Personal advice and one to one's might be the difference between yourself getting ahead of the competition when changing jobs & roles. Knowing yourself and your culture can closer align you to the company or job you seek. For companies , understanding what your culture actually is and how it matches expectations can be revealing and intuative. Online delivery is the opportunity for us to source those 'hidden gems' out there with a worldwide audience and really challenge our resilience. I can offer to target these aspects for you with a range of tests available and within the realistic budget constraints that we all find ourselves in.

Together with William Morrison Training Services I also offer SQA Certified SCQF Level 7 , 9 and 11 in Management, PDAs and the new SQA Team Leadership and Management Qualifications. William and I have been successfully delivering SVQ for many years now and they prove invaluable to our past clients.
AT PRESENT WE ARE OFFERING FULLY ONLINE SVQ MANAGEMENT COURSES ! Therefore wherever in the world you are working , we can work with you to achieve your qualification goals.
Thank you and I look forward to hearing from you.
Steve Borys BA ( BPS A&B Test user, L&D9-12, WAVE, BeTalent, MAPP accredited)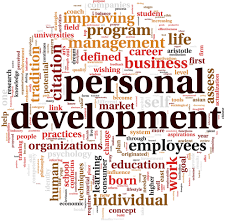 I have always prided myself on my positive feedback' as I feel we all need to keep growing and learning , no matter what stage of life we are at.

Recent Testimonials:
Steve was my assessor during an SVQ qualification I recently achieved. He provided great one to one support to me all through the course with prompts and encouragement throughout. The course was done through an online platform with communications done through video calls and regular email exchanges. Steve is prompt with assistance and takes time to explain points clearly. I'd highly recommend Steve to anyone who wishes to develop their Management skills.
- Andy Rezin, Senior Technical Advisor at VAM Caspian . 18.04.19

Steve Borys was my Assessor on the course and he was Efficient,Patient,Very Knowledgeable& helpful.
Steve makes you feel at ease and makes the questions easy to understand. He is very passionate about what he does and that helps the candidate feel more comfortable and motivated to complete the course.


Scott Spiers SVQ Level 4 in Business Management . I work in Spirit Aerosystems as a shift Manager'

20.07.17


If you are looking for cutting edge online workforce mandatory or bespoke training packages, you need to check out one of my partner sites https://www.boltlearning.com/ Tamlin and his team will be happy to help and advise!